Expert Exchange
PHILANTHROPY
The Standard of Excellence at Young Concert Artists

Brilliant, enduring leadership and an inspired vision are necessary ingredients to sustain and grow organizations dedicated to supporting emerging classical artists
Dear Philanthropist,

I decided to write this letter to you after I attended the New York recital debut of French cellist Edgar Moreau. The concert was at Merkin Concert Hall on the West Side of Manhattan. I was impressed by this 21-year-old's superb technique and passionate playing. I was especially moved by his interpretation of César Franck's Sonata in A major, one of my cello favorites.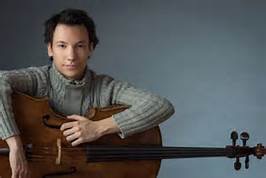 The event was Young Concert Artists' annual Peter Jay Sharp Concert, and was part of Moreau's award for winning First Prize at the 2014 Young Concert Artists International Auditions.

If you have not heard of Young Concert Artists before, it is a nonprofit organization dedicated to discovering and launching the careers of exceptional, but unknown, young musicians. Even for an extraordinary artist, it is not easy to have the chance to be heard in performance in a traditional venue. YCA does everything to open the doors of the international concert world by providing them with a full management service and career guidance for at least three years, and an extensive concert schedule. In a sense, YCA perpetuates classical music by offering a point of entry for a young performer into a highly competitive arena, where only a few survive.

YCA was founded 55 years ago by Susan Wadsworth in a loft in the East Village—a romantic story of an earlier age. She has been at the helm since then. I was able to interview Ms. Wadsworth in her office at the YCA headquarters on West 57th Street, which was a very meaningful experience for me. She is an animated conversationalist, who is happy to discuss her organization and her new musicians on the rising tide, as well as the alumni of "music royalty," who have been part of the YCA program over this 50-plus year span.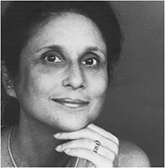 As she sat at a table in her office, Susan was surrounded by a photographic archive hanging on the walls around her. Pictured were some of the musicians whose careers began with YCA, like violinist Pinchas Zukerman; pianists Emanuel Ax, Richard Goode, and Murray Perahia; flutists Paula Robison and Eugenia Zukerman; cellist Carter Brey; soprano Dawn Upshaw; and the Tokyo Quartet, to name a few.

I asked her about one particularly striking photograph. It was a black-and-white photo of Susan Wadsworth with Isaac Stern on her left and President Bill Clinton on her right. Susan explained that in 1993 she was in a restaurant having dinner, when she was asked by the maitre d' to come to the house telephone in another part of the restaurant. It was Isaac Stern calling.

Maestro Stern asked Ms. Wadsworth to help him organize a concert, but he couldn't tell her for whom. It turned out that he had been approached by President Clinton to organize a concert for an evening honoring Medal of Honor recipients. He called Susan Wadsworth for assistance, because he knew that she would be able to deliver great artists, and quickly. YCA provided soprano Camilla Johnson, violinist Chee-Yun, and the St. Lawrence String Quartet. Clearly, YCA has a high profile, nationally and internationally.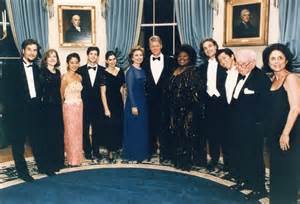 Each YCA Artist is chosen at the annual Young Concert Artists International Auditions, which are held in New York. YCA makes a distinction between competitions and auditions. Their judges hear instrumentalists, voice and chamber ensembles, and it is very different from a piano or voice competition, which addresses only one discipline, and by definition results in a winner and losers. The YCA awards are based on a high standard of performance set by a panel of prestigious judges. There is no limit to the number of artists who can win; and the participants are competing against a standard of excellence—not each other. It is truly an audition.

The First Prize winners of the Young Concert Artists International Auditions are presented in debuts in New York, Washington, D.C., and Boston. YCA also initiated a program for composers in 1991, at the instigation of pianist Joel Shapiro, another alumnus.

Very importantly, YCA Artist Manager Vicki Margulies schedules residencies in schools to add educational activities to their concertizing. She proudly told me about the power of youth performing for youth and what a two-way street that is, to and from the stage. The performers inspire the students and the students inspire the performers.

Here is where my arts administrator instincts were piqued. Whether at the Morgan Library or Merkin Concert Hall, there is a beautifully written program handed out at each YCA concert—authored by luminaries like Clair Van Ausdall. It has the usual program fodder—the program, composers, a short essay about each piece of music, bios, etc. But there is also a free-standing insert in the YCA program with the names of every funder.

Imagine an 81/2" by 11" piece of paper folded in half creating four pages—a little booklet. On each of the four pages there are three columns of funders in tiny print, single spaced to the bottom of each page. There are hundreds of funders. It is an awesome piece that demonstrates Ms. Wadsworth's aptitude for fund raising, as well as the dedication that people, companies, foundations, and governmental agencies have to a long-standing nonprofit organization with a track record of steady growth, and inspired leadership. I think that once a name is on the list, it never comes off the list, so that this list is really an accumulation of goodwill over 50 years. It is based on trust that good is being done for young performers and that money is being used properly.

Susan Wadsworth studied the piano beginning at age three and is an accomplished musician. After studying at Vassar, she enrolled at Mannes College of Music. Among her teachers was the famous Mieczyslaw Munz. She came to realize that she didn't want a career as a performer but as a presenter, which she has been doing for these many years.

Ms. Wadsworth told me the story of how she first encountered American piano icon Richard Goode. She was at The Mannes College of Music speaking with the pianist Michael Oelbaum. A 14-year-old Richard, carrying a bag full of music, walked by. Michael Oelbaum asked Susan if she'd like to hear a brilliant student play, at which point the trio went into the Dean's office and Richard Goode played a Schubert sonata exquisitely. It was the beginning of a long relationship. Goode became one of YCA's winners and has had a relationship with YCA ever since. Susan said, about the experience, "Richard played Schubert with an incredible, intense, impeccable tonal quality."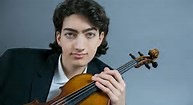 The grand finale of my story is the bookend to the cello performance. This time the performer was violinist Stephen Waarts, a 19-year-old native of the San Francisco Bay area, whose concert was at the acoustic gem, the theater at the Morgan Library. A virtuoso with a music soul beyond his 19 years. His stature and playing posture were reminiscent of Paganini.

As I enjoyed his rapturous playing, I wondered, "Where his career will he be in ten years?"
---
"Young Concert Artists has acquired a special status in the musical world, and deservedly so. Its auditions and concerts have brought to public attention a steady stream of remarkable musicians. It is extremely doubtful that any organization anywhere could have matched the YCA record for spotting great talent and helping it along."
The New York Times


Copyright (c) 2016 Clemente D'Alessio.