Expert Exchange
PHILANTHROPY
The Philanthropist and the Arts: Antonio Stradivari Didn't Know About Hedge Funds

Dear Philanthropist,

I have been interested in rare instruments for some time now. I am attracted to the idea that in the late 1600s, a craftsman in a workshop in Cremona produced violins that have become legendary for their sound and design. Stradivarius violins are the most coveted in the world and have become an iconic symbol of excellence in western society.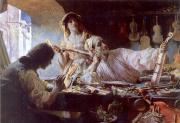 It has become a particularly good time to invest in a Strad, largely because there is a shortage of instruments. Here's why. As each orchestra (e.g., the Vienna Philharmonic), museum (e.g., the Metropolitan Museum of Art, the Smithsonian), hedge fund, or private investor obtains a Strad, it takes that instrument out of circulation. Another good example is the violin competition; the Gingold Strad will, hopefully, never leave the International Violin Competition of Indianapolis. It will always be played by the reigning winner. The investors may change but the owners remain the same, usually in the name of a competition, a museum, a foundation, or a finance group.

In addition, the emerging personal wealth that is developing in Asia, in combination with Asia's love of western classical music, makes for a new, important, and numerous body of purchasers, as the number of instruments available diminishes. The owner of more Strads than any other group is the Chi-Mei Culture Foundation in Taiwan. Among other activities, they loan rare violins to students, as does the Canada Council for the Arts' Musical Instrument Bank.

A violin that cost a few hundred thousand dollars in the 1970s might be for sale today at numbers approaching $20 million. Consider it probable that the concept of fewer instruments and bigger money interests is a permanent trend in the business of rare violins. This would be a strong case for investing in these rare instruments and supporting the arts at the same time; also, this act provides you with a sort of sophisticated Homeric immortality.

This offers a philanthropist the opportunity to become part of a timeless cultural symbol, namely, a Stradivarius violin, and at the same time make an almost insured return on investment. What is special for philanthropists, most of whom have the common good at heart, is that even though funds are invested, this is not a gift. The intent and impact of that money overlaps with features usually associated with purely philanthropic donations. An investor in a Strad helps to preserve a rare instrument and to provide an opportunity for players to experience what it's like to play a precious violin. In a very direct way, the investor becomes a protector of our musical heritage.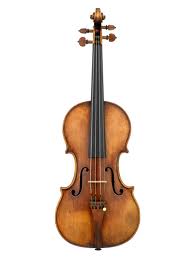 Here's the mystique: If you own part of a Strad, you seldom touch the instrument or have it in your possession. It is moving through history and will do so forever, as mere mortals invest in it for only one lifetime or so. Strads must be played to remain optimal. The practical implication of this beautiful phenomenon is that your investment is always in the hands of another person, the instrument's other half, namely a player. However, you are part of its life, and making money to boot. So, consider an instrument is owned by a foundation and its competition winner gets to play your Strad for a year. This is truly an extension of the best part of our musical heritage.

Stradivarius is dead but his masterful instruments are still alive, more treasured than ever, and sounding fantastic. The investors essentially represent a generation in the instrument's flight into the future. In 100 years, there will be new investors; in 200 years, there will be other investors; and in a thousand years there will still be other investors. The time progression concept applies to players as well; they will also be replaced with each succeeding generation. The treasured instrument is the only constant. As a result of this timelessness, partial ownership of a Strad is a business that will continue to evolve and be profitable for a very long time.

I'd like to share another thought with you about Stradivarius violins: The instrument is only half of the equation; the player is the other half. The pairing of artist and instrument is a coupling of extraordinary talent combined with advanced violin-making skill. Superb! The players change; the Strad moves on. Among the many artists who play Cremona violins, I was able to talk to two about their experiences with these rarest of string instruments: Anne Akiko Meyers and Elmar Oliveira.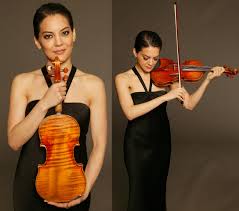 In early 2013, it was announced that international concert artist Anne Akiko Meyers was to receive lifetime use of the ex-Vieuxtemps Guarneri del Gesu, reportedly the most expensive violin ever sold, and considered to be one of the top violins ever created. Formerly, Ms. Meyers played on the ex-Napoleon/Molitor Stradivarius violin — which is dated 1697 — and she has another Strad as a back-up! "The Molitor Stradivarius violin is believed to have been originally owned by Napoleon Bonaparte. From there, it passed through the hands of numerous distinguished owners. Ms. Meyers bought this violin in 2010 for $3.6 million. When Anne Akiko Meyers bought the Molitor Stradivarius violin, it was the most expensive violin ever purchased... that is, until the Lady Blunt Stradivarius violin sold on June 21, 2011 for a whopping $16,000,000," according to Andy Fein's The Violin Shop blog.

I asked Ms. Meyers for a statement about the spiritual side of performing on rare instruments and the fact that three of them had found her, as though they were attracted to her. She kindly wrote the following.
"These antique violins, that were made hundreds of years ago, are the equipment we use on a daily basis and that which we cherish. They each have their own personality and soul, but they also have the performers' souls imprinted in them. It's this unique quality that resonates with audiences today and where we are humble custodians to preserve and bestow these works of art to future generations."
Anne Akiko Myers, April 11, 2013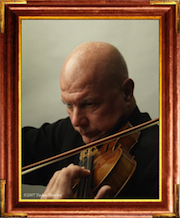 World-renowned violinist Elmar Oliveira knows instruments from the inside out. His father was a violin maker and, as a boy, he worked in the shop, learning to carve f-holes and scrolls, rosin bows, and glue pieces together. It was at an early age that he began to appreciate the design aesthetics of the violin. He currently plays the Stretton Guarneri del Gesù, but had two Strads before owning the Stretton. He graduated from the Oliveira Strad, which has a very clear, but not big, sound, to the Molitor Strad (the same one that Ms. Meyers played), which has a bigger sound, to the Stretton, which is the boldest of all. He says that his playing has "evolved and revolved" around these instruments, and that in some ways they "led" him in developing his masterful technique. He had the opportunity to play Kreisler arrangements on the Kreisler Strad and he proclaimed: "This sounds just like Kreisler is playing!" He is very philosophical about his relationship with his instrument.

Then there are those, like Julian Altman, who let nothing stop them from owning a Strad. Altman's ambition to become a violin star led him to make off with the Gibson Strad played by noted virtuoso Bronislaw Huberman. Altman did succeed in becoming the concertmaster of the National Symphony Orchestra a few years later, and even played for President Nixon, but never achieved musical stardom. The theft went unsolved for 50 years until Altman confessed on his deathbed that his violin, covered with black shoe polish to disguise its identity, was the missing instrument. The Huberman Strad is now played by Joshua Bell, who tells the story here.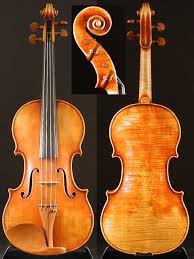 The historical significance of a Stradivarius is that it was hand made by the master violinmaker, Antonio Stradivari, in the 1600/1700s, who by his own talent and intuition was able to create profound instruments, the sound of which has never been replicable to this very day. He had magic in his mind, heart, and hands.

Stradivari had to prepare glues, lacquers, and dyes as well as being a master carver and acoustician. He collected woods from all over Europe with which to build different parts of the violin — the Po Valley for violin stems. He knew how to produce a violin with a superlative and specific sweet sound. As he sat in his shop in Cremona in the 1600s, he could not possibly have known the cultural legacy that he was launching!

This look at the world of Stradivarius violins would not be complete without mentioning Guarneri del Gesù, Amati, Guadagnini — there are others — all from around the same period and area as Stradivari, and known for making superb instruments, competitive in sound and quality to Stradivarius violins. It was the golden era of violin making.
Some of these makers' instruments are sought for specific qualities in sound or playing. Itzhak Perlman and Pinchas Zukerman both play Guarneris. Zukerman, in a film about Strads, said that a Stradivarius is like the sunlight and a Guarneri is like a storm. What he meant is that it is a louder instrument, which can cut more clearly through the sound of a full orchestra than other instruments. Elmar Oliveira points out that a Guarneri has a thicker sound with real clarity while a Strad projects a sweeter, more delicate quality.

Interaction with an historic violin on any level, whether as player, audience member, or investor, is a life-enhancing experience. It can also be an introduction to an elite group of people with one thing in common — their love of Stradivarius violins and other rare instruments. This is their passion; timeless violins become a religion.

So, before you hang a Picasso on the wall or buy an ancient urn, there may be an exciting and almost living alternative: a Stradivarius violin, which in the hands of a master performer is still producing a remarkable sound, exquisitely beautiful music, hundreds of years after Antonio Stradivari created it. These violins are a cornerstone in our western civilization, and, historically, they transcend many layers of our society.
Copyright (c) 2013 Clemente D'Alessio.
Notes on the Stradivarius violins referred to above
Recent ownership history of the Molitor — made in 1697
Madame Juliette Récamier, Paris (?–1804)
Count Gabriel-Jean-Joseph Molitor, Paris (1804–1849)
Molitor family (1849–1917)
J. Mazeran, Paris (1917–1923)
The Curtis Institute, Philadelphia (1929–1936)
Mr. R. A. Bower, Somerset (1937–1957)
Anderson family, Derry, Northern Island (1957–1989)
Elmar Oliveira (1989–1994)
Albert Stern (1994–2010)
Anne Akiko Meyers (2010–)
Thought to originally belong to Napoleon Bonaparte. Sold by Tarisio Auctions for $3,600,000, a new world record until the Lady Blunt was sold in June 20, 2011.

International Violin Competition of Indianapolis -
Grand Prize Winner has use of the 1683 ex-Gingold Stradivari violin and Tourte bow for four years.

The Smithsonian's National Museum of American History (NMAH) has the 1701 "Servais" cello made by Stradivari, uniquely famous for its state of preservation and musical excellence. It takes its name from the 19th-century Belgian, Adrien Francois Servais (1807-1866), who played this cello. The Herbert R. Axelrod Stradivarius Quartet of ornamented instruments is also housed in the NMAH collections. These instruments can be heard in concerts and on Smithsonian recordings.

More information on the Chi Mei Culture Foundation can be found here.

Stradivari crafted 1,116 string instruments during his lifetime, 1646 to 1737. Of those, 540 violins, 50 cellos, and 12 violas survive today.
Illustrations
1. Antonio Stradivari by Edgar Bundy
2. The ex-Joachim-Elman violin (1722), now in the Chi Mei Collection
3. Anne Akiko Meyers
4. Elmar Oliveira
5. The ex-Viotti-Marie Hall violin (1709), now in the Chi Mei Collection